House Lockout Newmarket
Newmarket Locksmith 289-470-1476
House Lockout Newmarket
Day or night, rain or shine, home lockouts in Newmarket can happen any time and when you least expect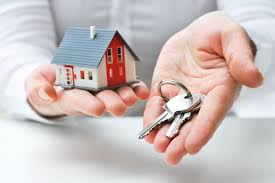 them. You may have misplaced your key, left it inside your house, or lost it somewhere along the day's journey.
If you're locked out of your home and you can't find your spare key, you should never try to break into your home yourself. You can do serious damage to your door or lock that could cost you more than hiring a professional. But without your key, you can't get back into your home. So, what do you do?
In an emergency like this, you need a fast and friendly, residential locksmith service in Newmarket and surrounding areas to let you re-enter your home safely and quickly. But choosing a professional, complete locksmith service that is reliable, trustworthy, and honest has never been easy, until now.
House Lockout Newmarket
With 15+ years of experience providing professional, honest, and dependable services, House Lockout Newmarket offers complete emergency home lockout services, competitive pricing and 24/7 locksmith service in Newmarket and surrounding areas. We are experts in home lockouts reputed for our honesty, excellent service, and unmatched customer satisfaction.
We have a team of expert technicians who are exceptionally skilled in dead bolt lock repair, installation, and maintenance. Each one of our highly trained locksmiths are fully versed in the latest high tech equipment and tools, as well as bonded and insured.
We take pride in our work and in the local community in which we serve. With 'round the clock residential services and 24-hour locksmith service in Newmarket, we can guarantee all home lockouts will be handled in no time at all.
30 Minute Response Times
If you've ever been locked out of your home, you know the worst part is waiting. Whenever an emergency home lockout should happen, our fast and friendly locksmith professionals will arrive in 30 minutes or less to get you back into your home ASAP.
Our team of mobile locksmiths are up-to-date experts in all security arrangements for both homes and commercial buildings. So whether your locking system is broken or you simply forgot your key, our expert technicians can repair and rekey front door locks quickly and easily.
Upfront Pricing
You never know when you'll be locked out of your home. You may wander outside to check the mail, let the dog do her business, or to get some fresh air. Out of habit, you locked the door; now, you're locked out.
Home lockouts are more common than you think, so it's best to be covered before it gets expensive. Our complete locksmith service offers upfront pricing and on-call mobile locksmiths who can handle any situation at any time. This means the cost of service is low, and you'll never have to guess how much you have to pay for the service or how long you'll have to wait before you can re-enter your home.
24/7 Locksmith Service in Newmarket
Imagine getting home from a tiring day at work or from a long vacation only to discover you're locked out of your home. Home lockouts can be frustrating. They can even be scary. But even if you're locked out of your home in the middle of the night, you can be rest assured with House Lockout Newmarket.
We offer 24/7 locksmith services which includes on-site key replacement in Newmarket to deal with any lock emergency. We can also rekey or change the locks if you feel your spare key got into the wrong hands. Whatever the job requires, you can feel relieved that you're working with local locksmith professionals you can trust and depend on.
You'll never know when you'll experience a home lockout in Newmarket. But what you can know for sure is that with House Lockout Newmarket, you're just a phone call away from opening your door and getting back into your home safely.