Rekeying Locks Newmarket
Newmarket Locksmith 289-470-1476
Rekeying Locks Newmarket
Did you know that you should rekey all the external locks any time you move into a new home? The same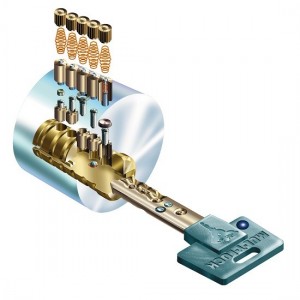 goes for your business. Because most standard keys are so quick and easy to copy, there's no foolproof way to track who has a copy of the keys to your home or business space. Take, for example, something many homeowners do. If the previous owners of your home were going on vacation and needed someone to water the plants, they likely gave a copy of the key to the neighbors. If they forgot to get that key back, there is a family who still has access to your home. If a stranger were to use that key to break into your home and make off with your valuables, the lack of forced entry would give the police little to go on.
This is where lock rekeying comes in.
The rekeying process is a simple one in which your local locksmith can replace the pins in the lock's tumbler without actually changing out or replacing your locks and door hardware. This way, there is no need to go out and hunt down matching hardware, but it stops any old keys from being able to turn the lock.
Residential Security
Rekeying is a quick and easy way to improve your home's security, especially when you don't want to fully replace the locks. Whether it's a newly built home or it's been around for a century, there is no way to know how many people have access from old keys—even contractors forget to collect keys back from workers. Rekeying is a great way of helping to ensure no one can break into your home without force or effort. While we're there, our locksmith team can also check that your locks were installed properly and are functioning as they should, for that added layer of security.
Residential Locksmith Services
Rekeying Locks Newmarket can take care of all of your residential security needs. We offer deadbolts, knob sets, and keys from the top brands in the industry. We offer door knobs and handle sets in various finishes and styles. Our locksmiths have many different security options, from basic to high security, to meet the needs of the customer and to accommodate different budgets. Want the extra security? Ask about our electronic and wireless locks. Not sure exactly which type of lock is right for you? Call today to schedule an appointment for a free, no-risk consultation. Our locksmiths can assess your current locks and security risks and discuss the products that are right for you.
Locked out of your house? Need to have your locks changed or re-keyed due to an emergency situation? Rekeying Locks Newmarket can help. Call any time, day or night. Our 24 hour locksmiths are here to bring you peace of mind. Call 289-470-1476 for a local locksmith in Newmarket or surrounding cities.
Commercial Lock Options
Depending on the locks you use, rekeying is a great option for improving security for your Newmarket-area business as well as your home. Rekeying isn't limited to the standard 4-pin locks that are used for most homes. Most pin tumbler locks can be rekeyed, even those that are part of a master key system. If you've recently taken over a new space or you're looking to improve security—for both interior and exterior doors—start with rekeying.